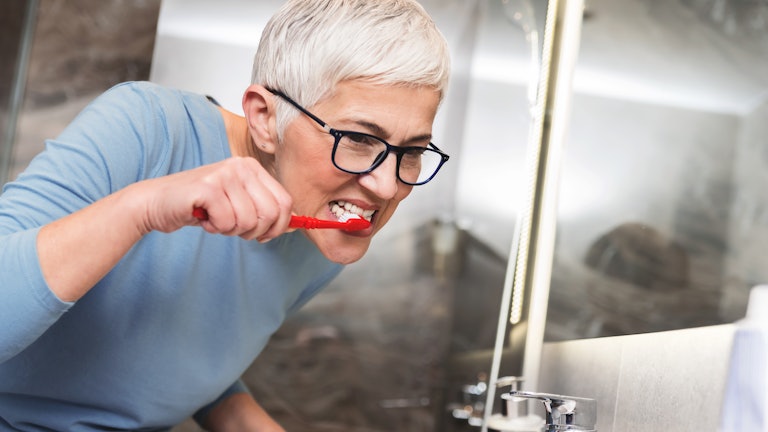 Adults in the U.S. maintain their oral healthcare habits to avoid tooth decay and serious dental problems but most often to avoid unexpected expenses, according to Delta Dental's "2023 State of America's Oral Health and Wellness Report."
Also, the pandemic led adults to have a renewed focus on holistic health, which included improving one's oral hygiene habits. Despite this effort, though, adults need to do better when it comes to using mouthwash and flossing, according to the report.
"Good oral health is an essential part of maintaining overall health," Dr. Teri Barichello, vice president and chief dental officer at Delta Dental of Oregon, said in the report.
The report was based on Delta Dental Plans Association-commissioned research that was conducted in 2023 and included more than 1,000 participants. Of the participants, 87% reported that their primary motivation to maintain proper oral care was to save money or avoid unexpected expenses. Meanwhile, 66% reported that they kept up their dental routines to avoid tooth decay, and 66% reported that they wanted to prevent cavities and gum disease.
Overall, adults practiced good oral hygiene habits at home in 2022, with 79% brushing twice daily. However, only 36% reported using mouthwash once per day, and 33% reported flossing once per day, according to the results.
Parents also are making sure their children are keeping up with good dental habits, with 73% brushing their teeth twice per day. However, only 57% of children used mouthwash daily, and 55% flossed each day.
Additionally, more adults are ensuring their oral health products are in good condition, with 64% reporting that they changed their toothbrushes at least every three months. The finding aligns with the ADA's recommendation. Furthermore, it represents a 10% increase compared to 2022, according to the report. Almost 2 in 5 parents replaced their child's toothbrush at least once a month, going above and beyond ADA recommendations.
"Since oral health and overall health are closely connected, many cultivated better oral hygiene habits during this time," according to the report.
---
Source URL: https://www.drbicuspid.com/dental-hygiene/article/15635420/why-us-adults-keep-up-with-their-oral-health-may-surprise-you